'98 - '99 Varsity Ice Hockey Pictures




Senior goaltender Jeff Skowronski...solid in net.




Senior Brandon Doria dekes past an opponent.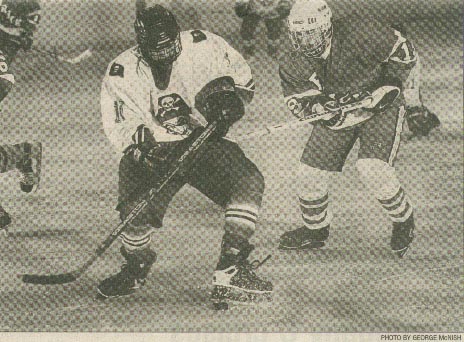 Freshman Scott Eberenz gains control of the puck.




Seton Hall lines up for a faceoff at center ice.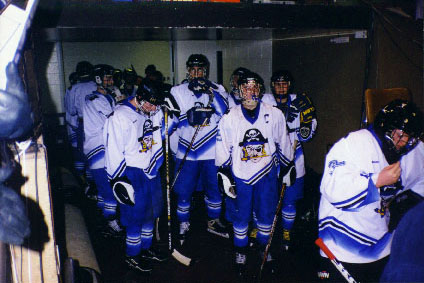 The Pirates are ready for another superb period.




Head Co-Coach John Warchol surrounded by his loyal players.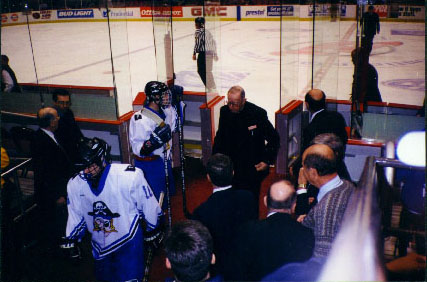 The faithful team chaplain, Father Steven Kilcarr, standing beside Senior Joe Sammarco and Freshman Pat Callen.




Junior Brady Crooks hoists the trophy up in the air.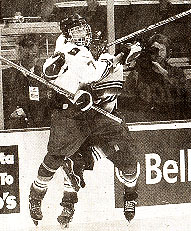 Brady Crooks and Brandon Doria hug after winning the championship.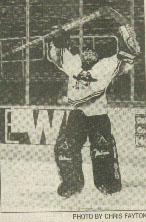 Sophomore goalie Geordan Murphy leaps for joy after capturing the victory in the championship.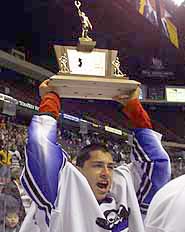 Sophomore E.J. Solimine shows why hockey players work so hard all season long, for the gold.




Brandon Doria proudly holds the State Championship trophy.