'04 - '05 Varsity Ice Hockey Pictures




Sophomore forward John Passantino gains control.




Junior Rich Carelli crosses over and changes direction.




Sophomore defenseman Tim Margiotta looks up ice to deliver a pass.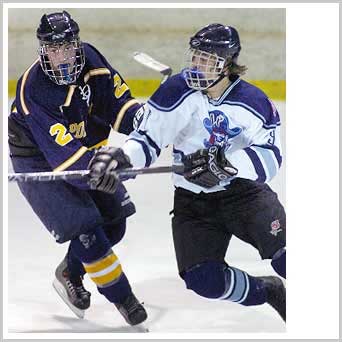 Junior forward Gerhard Buehning skates adjacently to a foe.




Senior goaltender Billy Graul kneels down to stop a shot as defensemen Justin Rohr and Matt Kufta quarantine the traffic in front of the net.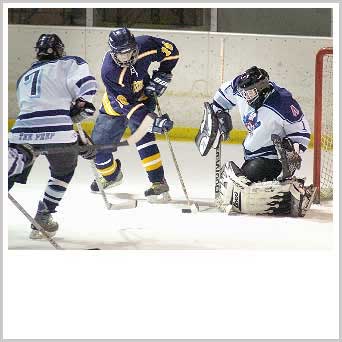 Billy Graul closes up the five-hole in a hurry!




Sophomore Mike Tahan switches to the backhand.




Freshman forward Chris Preziosi goes horizontal over a defender's stick.




Freshman defenseman Justin Rohr shakes down an opponent.




Junior Matt Markovich blazes past a defender!




Senior goalie Kevin Bendel focuses on the puck.




Senior Mark Karinja ties up an opponent along the boards as junior Co-Captain Rem Vanderbeek reaches for the puck.




John Passantino waits on the doorstep for a rebound.




Junior forward Jan Trampota shoots at the open net.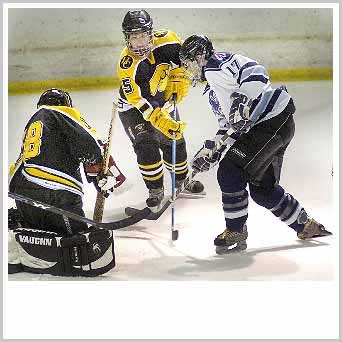 Rem Vanderbeek pokes the puck home for a goal.




Junior Co-Captain Mike Cacciotti calls for the puck in front of the cage.


Photos courtesy of RCM