'03 - '04 Varsity Ice Hockey Pictures




Junior goalie Kevin Bendel gathers the puck.




Bendel slides across the crease to make a save.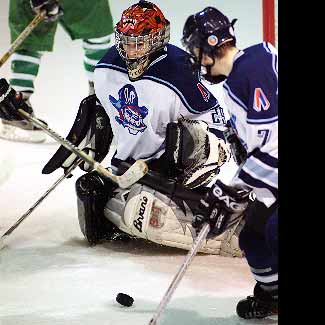 Senior goaltender Terry Robinson makes the save and sophomore defenseman Matt Kufta clears the puck out of harm's way.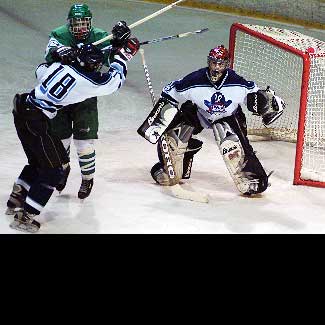 Junior defenseman Mark Karinja battles in front of his own net while Terry Robinson remains focused on the movement of the puck.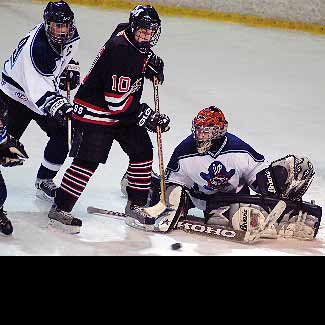 Robinson slams the door shut!




Freshman John Passantino in stride.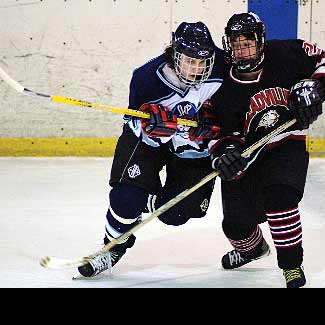 Sophomore Jason Adams mixes it up with an opponent.




Jason Adams tries to advance the puck despite having an enemy on his back.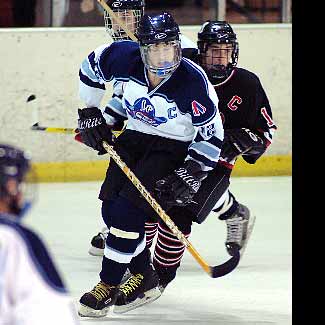 Senior co-captain Dustin Kennedy waits for the opportune time.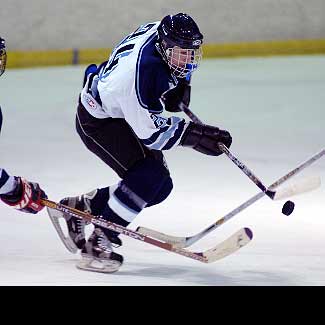 Junior co-captain Bryan Haczyk gains control of the puck.




Senior co-captain Ryan Sokerka is tied up along the boards.




John Passantino, with possession of the puck, looks for the perfect pass.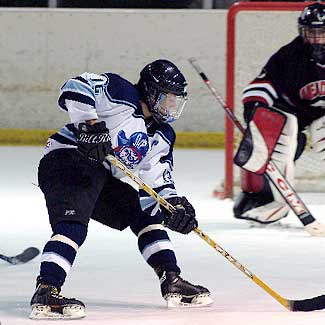 Dustin Kennedy...backhand shot!




Ryan Sokerka breezes passed a defender.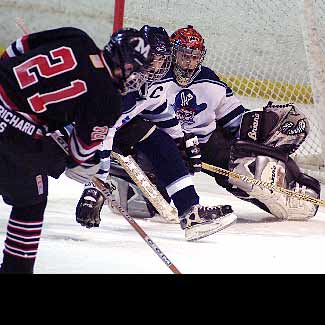 Both Sokerka and Robinson get down to block the shot.




Matt Kufta, fresh off the bench and ready for action!




Sophomore Mike Cacciotti looks up ice for teammates.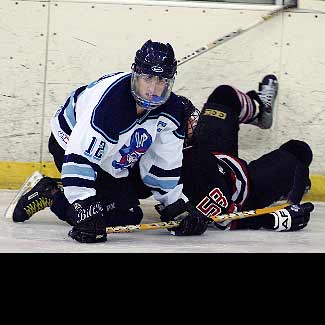 Dustin Kennedy gets down and dirty.




John Passantino tries for the rebound while Sophomore Nick Lampson thwarts a defender.




Sophomore Rem Vanderbeek waits in front of the net.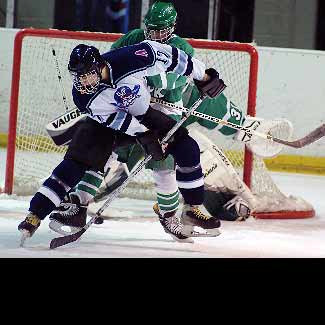 Vanderbeek deflects the puck for a goal! Pretty!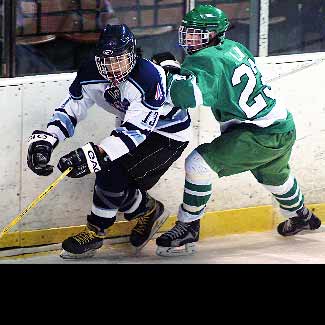 Nick Lampson avoids an opponent.




Kevin Bendel with a full vertical extension.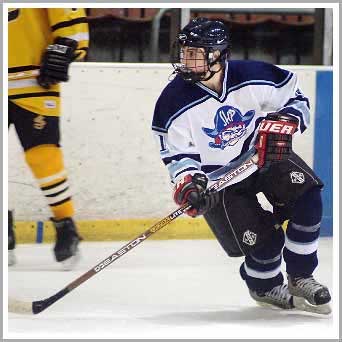 Mike Cacciotti crosses over toward the action.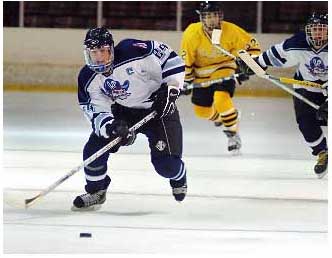 Bryan Haczyk on a breakaway.




Freshman Mike Tahan sprints toward the puck.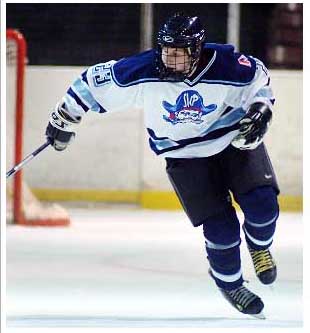 Sophomore Matt Anderson joins the play.




Matt Kufta concentrates on the puck.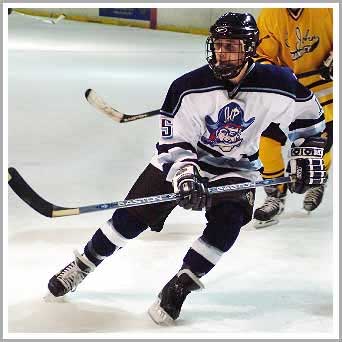 Freshman Matt Janos hollers for a pass.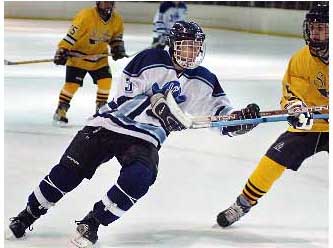 Junior Phil Kropoth evades a defender.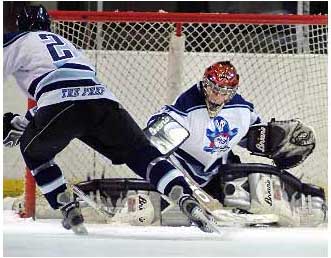 Terry Robinson does the splits.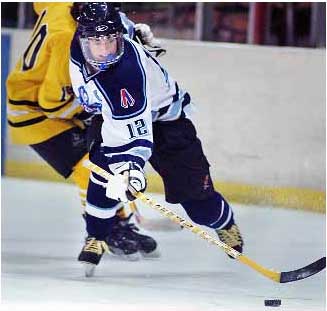 Dustin Kennedy breaks free from an opponent.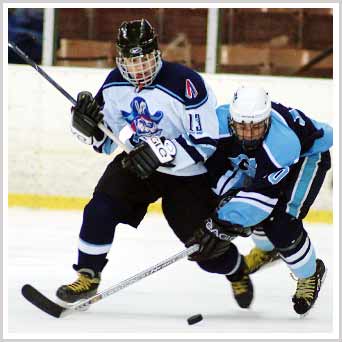 Nick Lampson battles for possession.




John Passantino sets up the play.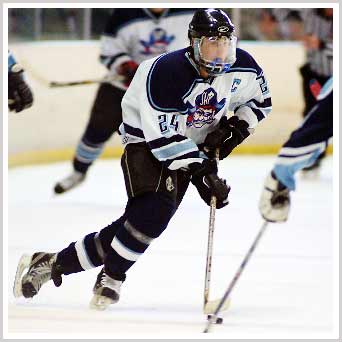 Bryan Haczyk speeds into the offensive zone.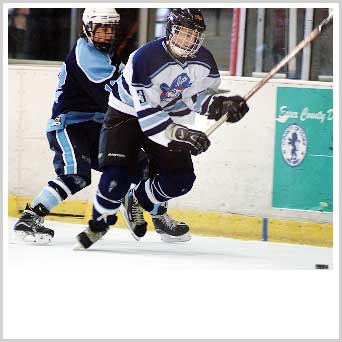 Despite a hook, Phil Kropoth perseveres for the puck.




Barely hanging onto his glove, Rem Vanderbeek lunges for the puck.




While concentrating on the puck, Dustin Kennedy crouches for a burst of speed.




Mike Cacciotti flicks the puck on net.


Photos courtesy of RCM